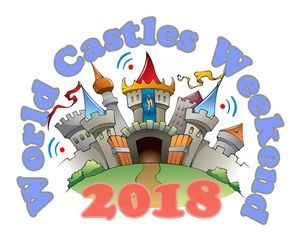 At june 16 and 17 the WCAG-Team invites for the 9th time to the World Castle Weekend all participants to produce activities from castles in the world.
COTA Team Germany honors all participants who make an activity from a german castle and generate a minimum of 50 contacts with a special edition from the german COTA-award.
Please send ADI-log with the german reference number via mail and you will get automatically the award via mail.
Good luck for all hunters and activators. More details about the event can be found on the WCA-homepage.